This is the part 2 to the pervious article Flexography Rip and software solutions
Esko Flexo Tools
Integrate Esko's flexo knowledge with Adobe Photoshop. Flexo Tools fix problems unique to flexo printing and let Adobe® Photoshop® CS users see improvements. While skilled retouchers will enjoy how the flexo tools improve the quality and productivity of work, inexperienced flexo operators will create photos that are suited for flexo.
Check highlight breaks, avoid scum dots, and automatically adjust photos for flexo by visualising flexo plates on a screen.
A trade shop or printer/converter must have a high level of skill to print images in a packaging workflow, more especially a Flexo workflow. DeskPack for Adobe Photoshop® brings this know-how right to your desktop, inside your preferred photo-editing programme.
ViewX for Flexo Print and Flexo Plate visualisation, ink coverage visualisation, and other features are added by DeskPack for Adobe Photoshop®. FlexoClean is incorporated for effective scum dot removal. With results on the Flexo press that are closer to the target, the automatic FlexoFix image filter significantly minimises the amount of retouching effort. Even the most seasoned retouchers appreciate how FlexoFix helps them increase the quality and productivity of their work. Less skilled operators reach a new quality level.
Esko Deskpack
Deskpack is a collection of Adobe Illustrator and Photoshop packaging prepress plugins. Adobe® Illustrator® and Photoshop® are now complete package prepress programmes thanks to the DeskPack plugins.
The DeskPack plugins are appropriate for any prepress setting. DeskPack offers the optimum packaging solution for the project, from importing structural design files (CAD data), to trapping manufacturing files, all the way up to making repetitions of print-ready production files.
provides all of the necessary prepress features, including the ability to trap files, add dynamic printing marks, add screening exceptions, perform preflighting, import PDF files, add white underprint, and view artwork. You can also add barcodes to your packaging artwork.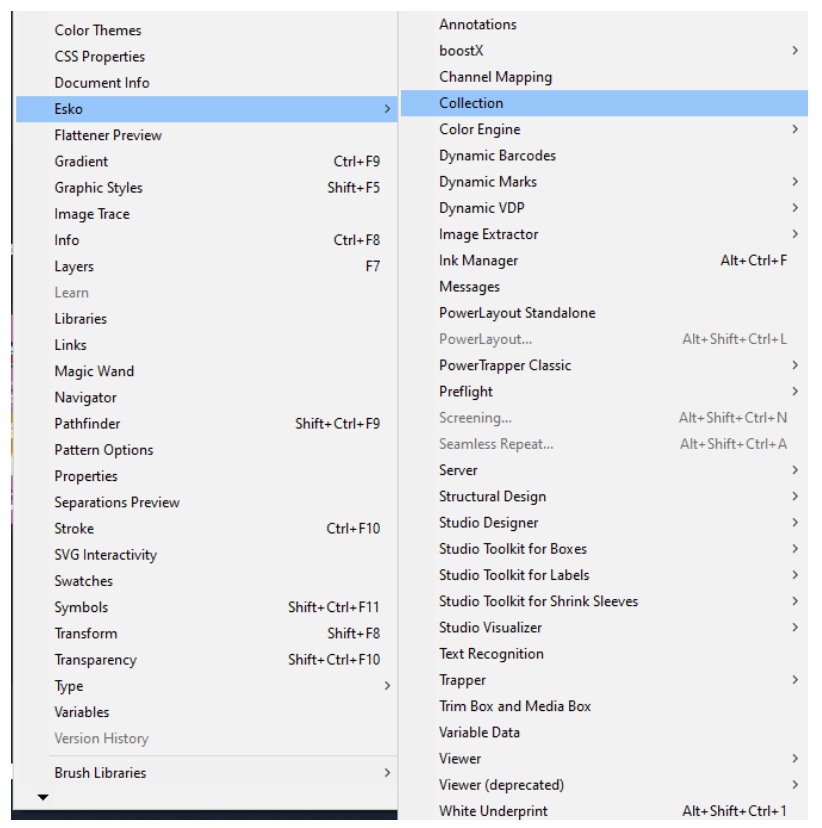 RetouchXPress
A Photoshop plug-in made exclusively for packaging-prepress image retouching is called RetouchXPress.
RetouchXPress adheres to the accepted workflow in the field.
inbound file structure is cleaned
analyzes and detects important areas of the image
automates the most common separation techniques used in the sector. Effective toolkit for resolving difficulties with rough edges and few dots Set up work files Non-destructive and Simple to Monitor
Handles SPOT-CHANNELS layered like they were
SPOT-CHANNELS' non-destructive prepress retouching
produces extremely smooth pixel-trappings.
PACKZ
With its distinct combination of automated processes and tools specifically designed for prepress, PACKZ increases prepress production. The professional PDF editor transforms designs into print-ready files for any printing process with its editing and quality assurance features. PACKZ handles ink sets and object-based screening, handles priming and finishing separation, applies trapping, and creates dynamic marks and panels to enhance graphics. With the help of the VDP wizard, the tool also creates custom holiday packaging and personalised labels, creates warp and 3D visuals, and even optimises substrate usage by employing a number of step-and-repeat techniques. The adaptable multi-display work environment in PACKZ offers optimal performance and usability and runs on OS-X and Windows.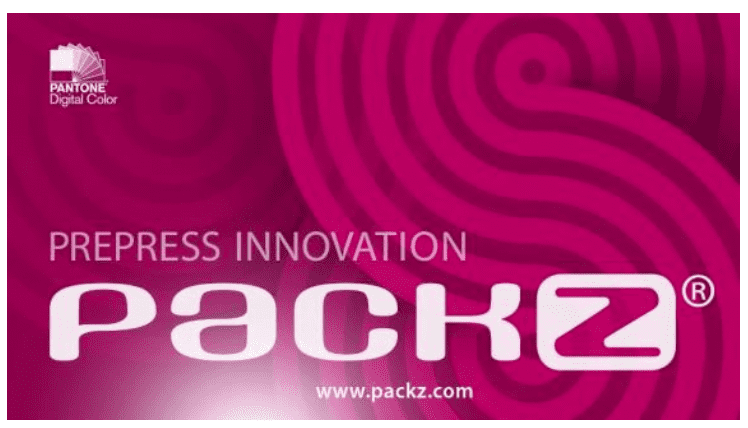 ArtPro+
The native PDF editor for packaging prepress is called ArtPro+. It not only decreases unintended editing errors but also ensures that you are using the PDF standard rather than a proprietary file format. With ArtPro+, you can take advantage of the numerous advantages of working directly on PDF files with a full range of editing tools.
Normalized PDF and ArtPro files are imported by ArtPro+, which also saves mission-critical metadata like ink qualities, image links, barcode data, and screening data.
ArtPro+'s PDF editing software produces self-contained documents that adhere to the most recent PDF for packaging requirements, including ISO 19593.
For converters of labels and folding cartons, ArtPro+ offers Variable Data Printing at the touch of a button.
Esko Automation Engine
One production file is needed for combination print projects since Automation Engine is the only process that automates the requirements of various printing techniques (digital, flexo, offset, etc.) to feed all your presses. Process standardisation helps to optimise the entire pre-production workflow by lowering mistakes.
Automation Engine supports a variety of desktop publishing formats, supporting RIPs or file formats, and connects smoothly with any current infrastructure (MIS, ERP, etc.). Automation Engine is assured to provide a quick and unequalled return on investment, from a basic version to more complex settings.
Across your whole business, automate, standardise, and streamline your prepress operation for faster advantages.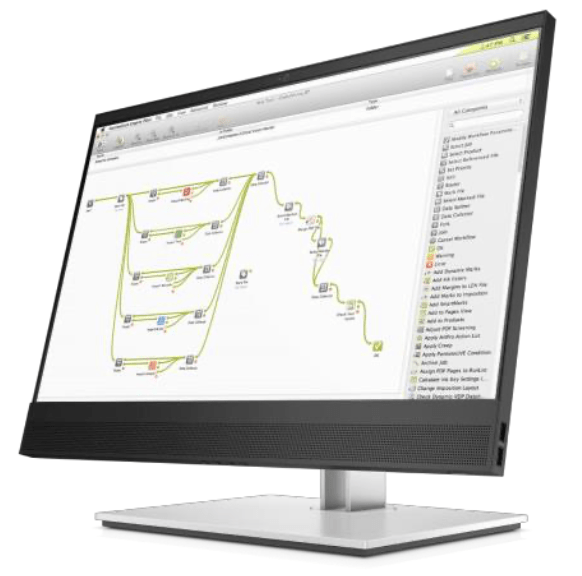 Read next about Flexography Rip and Software Solutions – Part 1